Ice Cream Day is today

This week is National Crossing Guard Appreciation Week! Through hot and cold, sun and snow, these dedicated District employees are there to help get students safely to school every day. We hope you'll join us in saying thank you this week. We are always seeking crossing guards to join the team – you can read more about it and apply here:
http://bit.ly/3YFs4L0
.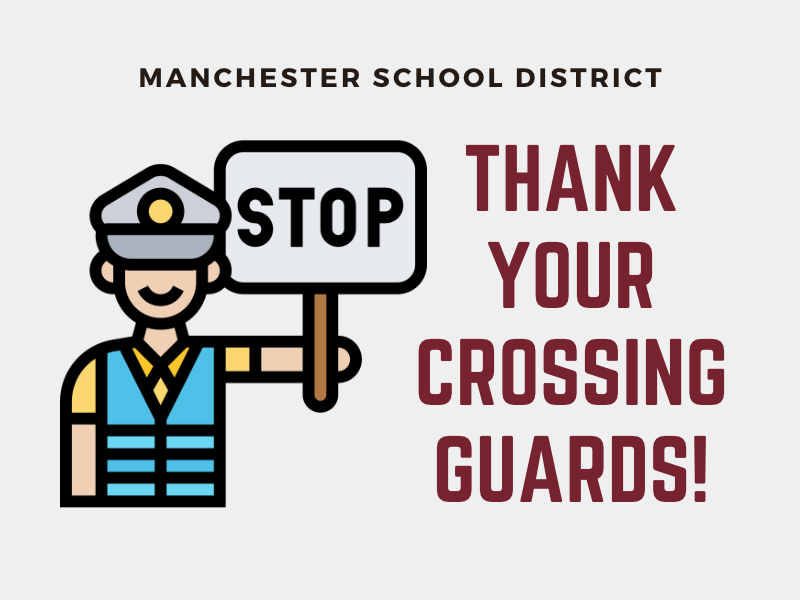 Popcorn Day is tomorrow, 2/8/23.

All Manchester School District athletics and activities scheduled for Saturday, February 4, are canceled due to the extreme cold. Please use caution if you must go outside.

There is no school Friday in Manchester School District due to extremely cold temperatures. There is no remote learning. Temperatures will already be dangerously low in the morning, but will drop significantly throughout the day. The temperature at dismissal is expected to be around 5 degrees with a wind chill of negative-15 degrees. In these conditions, frostbite can develop in as little as 30 minutes. This is simply too cold for students who walk home. The extreme cold is expected to extend into the weekend. Please remember to take these basic precautions if you must go outside: - Dress in layers with a warm coat - Wear a winter hat, gloves and face covering - Limit time outside as much as possible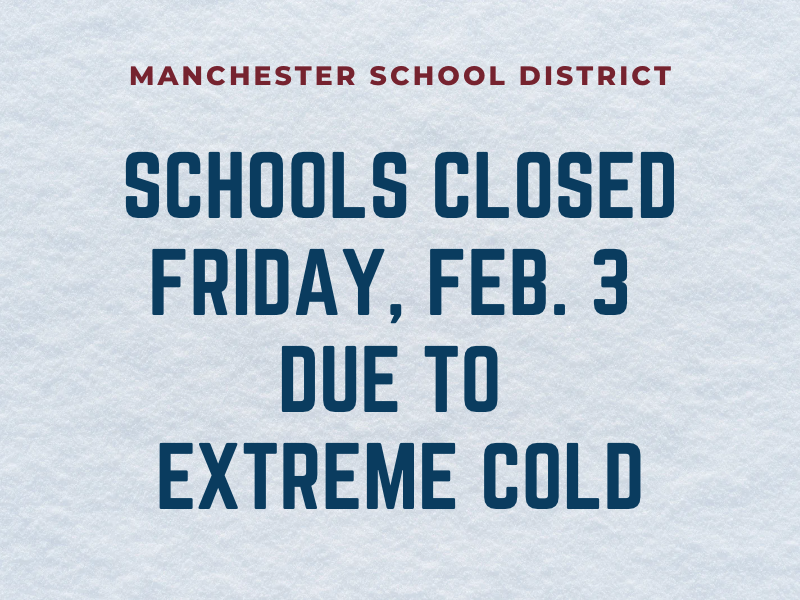 There is no Drama Club today- 2/2/23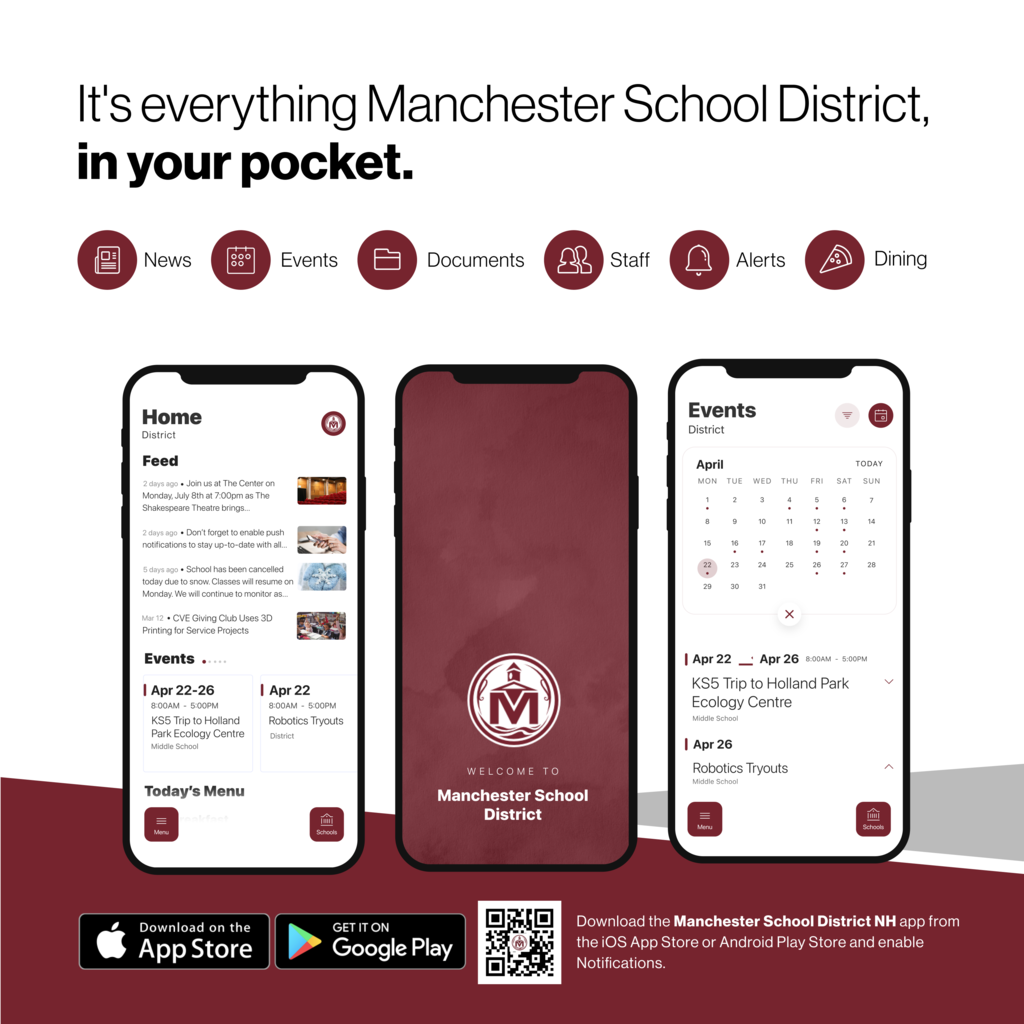 Ice Cream Day is tomorrow- $1

PENNY WARS starts tomorrow! We have 5 teams this year: Team 1 -Pre-K & Kindergarten Team 2 - Grade 1 & Ms. Stoffel's class Team 3 - Grade 2 Team 4 - Grade 3 Team 5 - Grade 4 & Ms. Boucher's class We will count the money weekly (Wednesday - Tuesday). Trophies will be given to the 1st place team each week to hold on to until the TEAM CHAMPIONS are announced on 2/24. The Champions will receive ice cream & extra recess. Let the fun begin!!!!!!!!

The NH Food Bank's drive-thru mobile food pantry is headed to 676 Island Pond Road in Manchester this Friday, February 3, from 11 am-1 pm (while supplies last). Households will receive an assortment of produce and shelf-stable items. We welcome anyone in need of food assistance to please join us. Friday, February 3 – Manchester Time: 11 am-1 pm (while supplies last) Address: Comcast, 676 Island Pond Rd, Manchester, NH (Please enter from E. Industrial Park Dr) *Generously sponsored by Bank of New Hampshire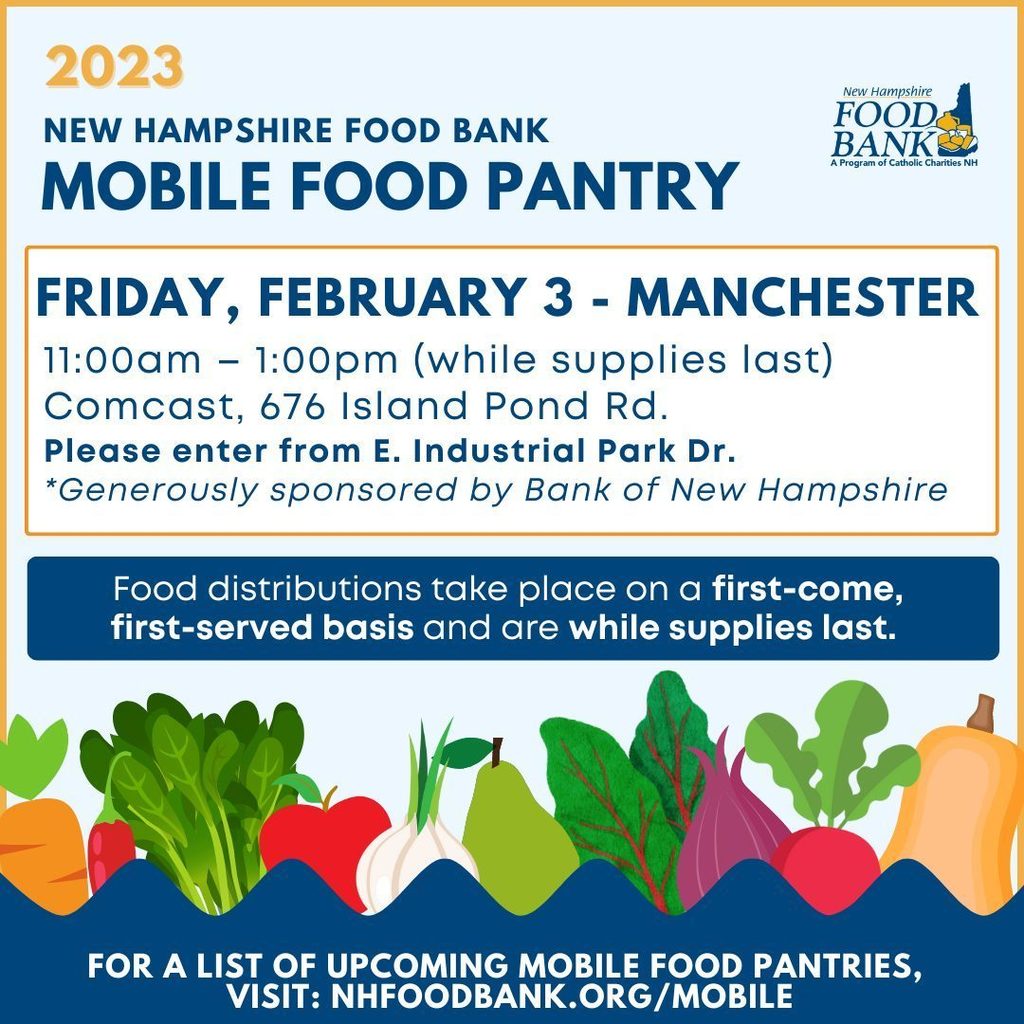 Popcorn Day tomorrow- Plain- .50 & Cheese .75

Our Travel Basketball Teams are having an outstanding season so far! Boy's Team is currently 7-1 and our Girl's Team is 8-0!

Reminder, ice-cream is tomorrow- $1.00

There is no school in Manchester School District on Monday, January 23, due to the snowstorm. There is no remote learning.

There is no school Friday, January 20, in Manchester School District, due to the snow storm. There is no remote learning.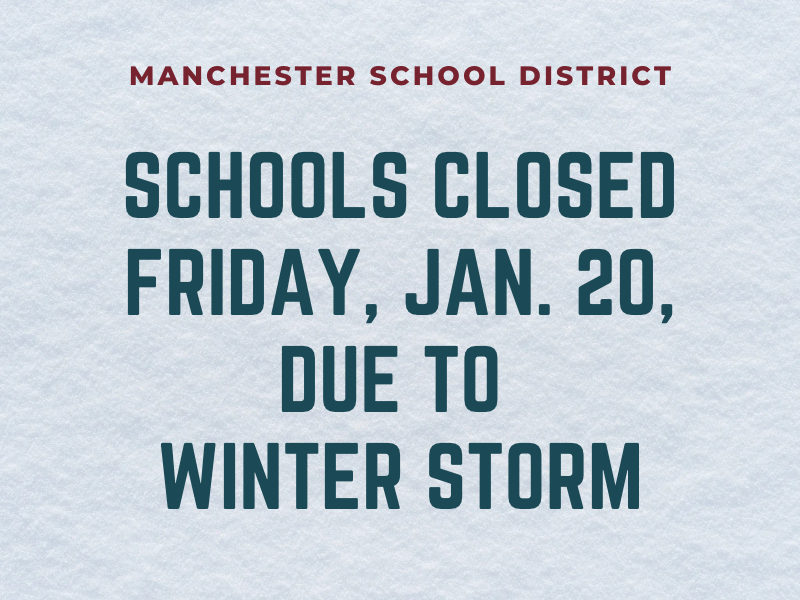 Reminder: There is no school in Manchester School District on Monday, January 16, for the Martin Luther King Jr. holiday. All students return to school on Tuesday, January 17.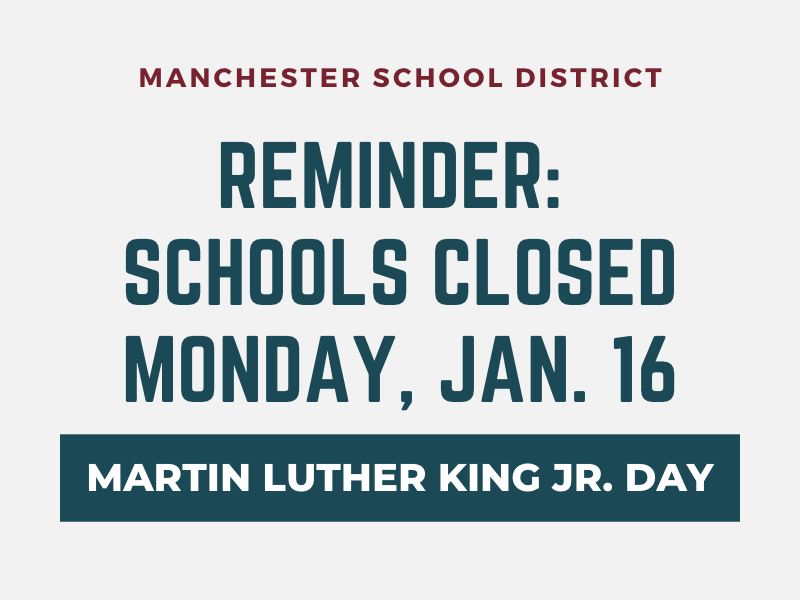 Be on the look our for annual "Penny Wars" information!

Icecream tomorrow Day tomorrow! $1

Good morning, our District email system is currently not functioning properly, resulting in some messages not getting through. We are working to resolve the issue as quickly as possible, and we appreciate your patience.

iReady Diagnostic continues this week, Thursday & Friday for all grades