Untitled
Subscribe to posts
Mr. Baskerville will be giving out car numbers on Friday the 24th from 8:00-4:00 for all of those who can make it. Kindergarten parents can get their number when they bring their chil
d to school on the first day.
Class lists will be placed outside the school's door beginning Monday! 
Dear Families,
It is hard to believe it is August already.  It has been so exciting to see so many of our students come to visit the Bookmobile and participate in so many wonderful learning activities this summer. We wanted to share a few reminders to all families as we prepare to return to school this fall.  
"Booked for Summer" is our district-wide reading and learning program for all students Pre-K to 12.  
Students who are entering pre-k to grade 8 are expected to bring their stamped Booked for Summer Passport to school on their first day.  Click here to download and print a copy of the Booked for Summer Passport.  
All students entering grades 9-12 are expected to read and create a journal based on the  Narrative of the Life of Frederick Douglass, an American Slave by Frederick Douglass.  Students are expected to bring their journals to school on the first day of school as they will be doing a school wide activity with their journals during the first week of school. Some classes also have additional required readings. Please see our school website and the Booked for Summer website for more information.  
The 2018/19 academic calendar is available online.
The first day of school for students in kindergarten through grade 12 is on Wednesday, September 5.

The first day of school for all preschool students is on Monday, September 10.

Tuesday, September 11 is city primary election day and a professional learning day for teachers: NO SCHOOL FOR STUDENTS.
Other important dates for the school year are listed on the calendar and highlighted on the district website.
We are looking forward to seeing you back at school in September!
September 6 from 6:00-7:30 for grades 1-5 Open House...
September 10 during the school day for Preschool Open House...
September 10 from 6:00-6:30 Kindergarten Open House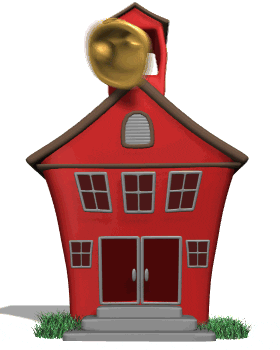 All Kindergarten students in Ms. Gribok's K-1 class will celebrate their breakfast in their classroom.  At 9:20, parents will join all Kindergarten parents in the gym for an orientation and tour of the building.  We hope to see you there!
Parents of Kindergarteners will meet with their child in the gym on the first day of school, which is September 5 at 8:45 for an introduction to the school and a special "Boo Hoo" & "Yahoo"
Breakfast sponsored by the PTA.  Information will be mailed home to parents with more details. Get the tissues ready...for the adults, not the kids!! 
Calling all Kindergarteners and their families! Come and meet new friends and the Kindergarten teachers on August 29th at 2:15 in the playground.  This event is sponsored by the PTA!
The school will reopen on August 15th, and we will start taking new registrations at that time.  The hours will be
from 9:00-2:00. 
We would like to reach out to our families at this sad time to offer help by providing the information below:
Call the National Suicide Prevention line at 1900-273-TALK (8255),

Call 911,

Call Manchester Mobile Crisis at 1-800-688-3544,

Call Mental Health Center of Greater Manchester 603-668-4111, or

Take your child to the nearest crisis center or emergency department