Untitled
Subscribe to posts
There will be no school on September 11.  This is City Primary Voting Day and teachers will be attending workshops.
Manchester Proud is beginning its neighborhood canvassing on 

Saturday, September 15

. Neighborhood canvassing serves two purposes: to hear directly from the community about their perspective of Manchester and the schools; and to encourage folks to become directly involved and invested in the process of building a district strategic plan for Manchester. 
This work is for the people, by the people - and we need your help in reaching as many community members as we can!
Our goal is to have at least fifty canvassers, and we want an even bigger showing on 9/15 as we launch this community engagement initiative! 
We will provide training, t-shirts, and food - and we hope you will sign up to speak with Manchester residents about our schools and city. Please use the RSVP link to let us know you'll be there! 
Manchester Proud also has a 
Community Survey
, available to everyone who cares for and is invested in Manchester. It takes about ten minutes to complete, and will help provide part of the community perspective.
Happy first day back to school!
Please adhere to the following safety procedures for Sept. 5th:  Kindergarten parents and parents of students in Mrs. Bailey's and Ms. Gribok's room will park in the PLAYGROUND area and walk their child into the school. Kindergarten parents will take their child into the cafeteria, and parents of students in the other two classes will take their child to their child's classroom.  Parents in K and the K-1 class will have a "Boo Hoo & Yahoo" breakfast, and will then attend an orientation in the cafeteria.
ALL other students in grades 1-5 will be met at the back of the school in the car line.  We respectfully ask you to follow this procedure tomorrow without exceptions so that we may have a safe beginning of our school year.
Thank you to the White family for caring for the school garden all summer and for the Sherwood family for taking over for the White family during their vacation!
Mr. Baskerville will be giving out car numbers on Friday the 24th from 8:00-4:00 for all of those who can make it. Kindergarten parents can get their number when they bring their chil
d to school on the first day.
Class lists will be placed outside the school's door beginning Monday! 
Dear Families,
It is hard to believe it is August already.  It has been so exciting to see so many of our students come to visit the Bookmobile and participate in so many wonderful learning activities this summer. We wanted to share a few reminders to all families as we prepare to return to school this fall.  
"Booked for Summer" is our district-wide reading and learning program for all students Pre-K to 12.  
Students who are entering pre-k to grade 8 are expected to bring their stamped Booked for Summer Passport to school on their first day.  Click here to download and print a copy of the Booked for Summer Passport.  
All students entering grades 9-12 are expected to read and create a journal based on the  Narrative of the Life of Frederick Douglass, an American Slave by Frederick Douglass.  Students are expected to bring their journals to school on the first day of school as they will be doing a school wide activity with their journals during the first week of school. Some classes also have additional required readings. Please see our school website and the Booked for Summer website for more information.  
The 2018/19 academic calendar is available online.
The first day of school for students in kindergarten through grade 12 is on Wednesday, September 5.

The first day of school for all preschool students is on Monday, September 10.

Tuesday, September 11 is city primary election day and a professional learning day for teachers: NO SCHOOL FOR STUDENTS.
Other important dates for the school year are listed on the calendar and highlighted on the district website.
We are looking forward to seeing you back at school in September!
September 6 from 6:00-7:30 for grades 1-5 Open House...
September 10 during the school day for Preschool Open House...
September 10 from 6:00-6:30 Kindergarten Open House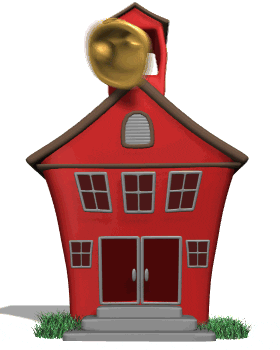 All Kindergarten students in Ms. Gribok's K-1 class will celebrate their breakfast in their classroom.  At 9:20, parents will join all Kindergarten parents in the gym for an orientation and tour of the building.  We hope to see you there!
Parents of Kindergarteners will meet with their child in the gym on the first day of school, which is September 5 at 8:45 for an introduction to the school and a special "Boo Hoo" & "Yahoo"
Breakfast sponsored by the PTA.  Information will be mailed home to parents with more details. Get the tissues ready...for the adults, not the kids!!